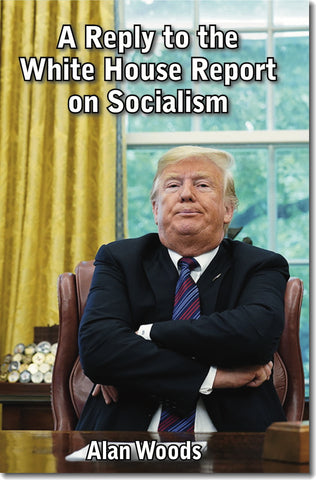 A Reply to the White House Report on Socialism
"Coincident with the 200th anniversary of Karl Marx's birth, socialism is making a comeback in American political discourse."
On this judgement there can be no two opinions. The striking success of the Bernie Sanders campaign, the growth of the Democratic Socialists of America, and many other symptoms show a striking change of attitudes in America towards socialism. Not so long ago, socialism in the USA was equated with Communism, which in turn was equated with Stalinist Russia, which in turn was equated with the Evil Empire,
which, as we all know, was equated with the sinister realm of Satan, the Antichrist and everything that was contrary to apple pie, motherhood, and every other well-known American value.
For decades, the American public has been fed on a steady diet of this kind of thing. It is therefore surprising to many that recent opinion polls have indicated a significant shift in the attitude of ordinary Americans to socialism. This is causing rising alarm among conservative commentators, including in Donald Trump's White House, which published a 76-page document entitled "The Opportunity Costs of Socialism" recognizing the rising popularity of socialism in the US (particularly among the youth) and attempting to provide a scientific rebuttal in favor of capitalism.
Alan Woods, editor of Marxist.com, replies to this document's slanders, and investigates why socialist ideas are gaining ground in the USA.
By Alan Woods
44 pages.
---
We Also Recommend