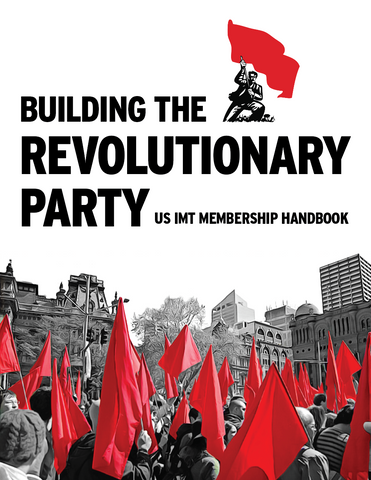 US IMT Membership Handbook: Building the Revolutionary Party
Handbook for members of the International Marxist Tendency with detailed explanations on the methods and all aspects of our work. Updated and expanded for 2022 and with an all new layout.

For more information about joining the IMT please visit socialistrevolution.org and contact us at info@socialistrevolution.org
44 pages.