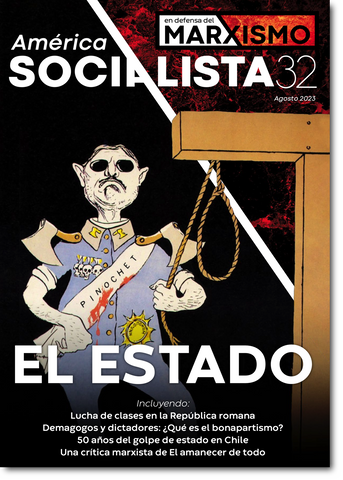 Paquete (bundle) de América Socialista – en defensa del marxismo
Ordene un paquete de 5 por $17.50. El envío es gratuito.
Order a bundle of 5 for $17.50. Shipping is free.
Bienvenidos a una nueva edición de América Socialista, una que marca el inicio de una nueva etapa. La revista América Socialista se ha editado de manera ininterrumpida desde febrero 2009. Han sido doce años de publicación como revista política de la Corriente Marxista Internacional en español, con distribución en todo el continente americano y también en una edición hermana en el Estado Español.
Ahora, la Corriente Marxista Internacional ha decidido lanzar una nueva etapa de la revista In Defence of Marxism (En defensa del marxismo), como parte de una campaña mundial en defensa de las ideas del marxismo en todos sus aspectos. Hemos decidido incorporar América Socialista a ese esfuerzo necesario y este número marca el inicio de esta nueva trayectoria. Esperamos conservar los lectores que nos han seguido en estos años y ampliar vastamente el alcance de América Socialista – en defensa del marxismo.
---
We Also Recommend