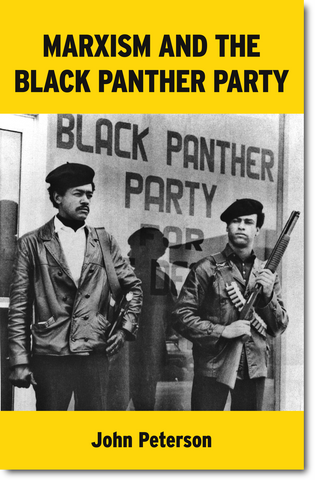 Marxism and the Black Panther Party
Fifty years have passed since the assassination of Malcolm X on February 21, 1965. Three years after Malcolm's murder, on April 4, 1968, Martin Luther King Jr. was also felled by an assassin's bullet. Between the bloody bookends of Malcolm and Martin's murders, in October 1966, the Black Panther Party for Self-Defense was founded. In the neglected and brutalized inner cities, black Americans threw themselves into the vortex of struggle, their sights sharply trained on the institutional racism of the system, defiantly resisting all attempts to subjugate and trample the very dignity of those most blatantly exploited and oppressed.
The #BlackLivesMatter movement today shows clearly that, despite the civil rights struggles of the past, inequality and racism are still thriving in America. Many young people in particular are looking for answers and a way to solve the problems facing society. As Marxists we stand on the front lines in the struggle against discrimination in all its forms. We believe that to be successful, this must be combined with the united working class's struggle against capitalism and for socialism. We take this opportunity to look back at and learn from the successes and failures of one of the most inspiring experiences of our movement.
By John Peterson.
43 pages.
---
We Also Recommend