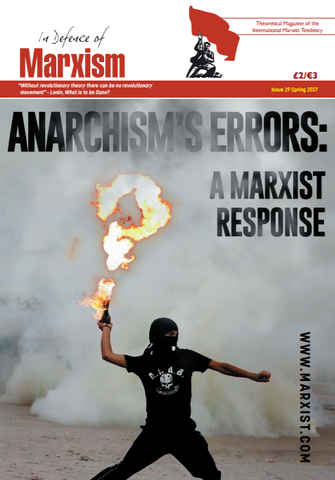 In Defence of Marxism Issue 19 (Spring 2017)
In Defence of Marxism is the English-language theoretical journal of the International Marxist Tendency.
Published at the New York offices with full-color interior!
Laid out and edited in the UK.
In this issue:
Anarchism's Errors: A Marxist Response to Bandeira Negra by Alan Woods


Trotsky's Lost Letters to Andres Nin with an introduction by Rob Sewell & Arturo Rodríguez
28 pages.
---
We Also Recommend