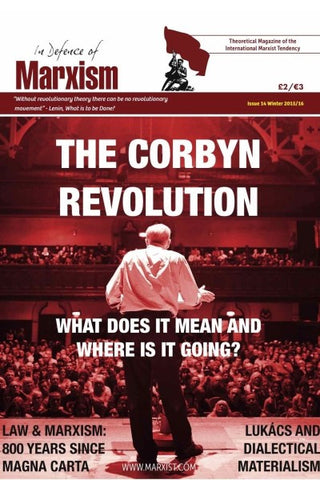 In Defence of Marxism Issue 14 (Winter 2015-2016)
In Defence of Marxism is the theoretical journal of the International Marxist Tendency.
In this issue:
The Corbyn Revolution: What Does It Mean and Where Is It Going? by Alan Woods
Law and Marxism: 800 Years since the Magna Carta by Ben Gliniecki
Geörgy Lukács and Dialectical Materialism by Daniel Morley
28 pages.
---
We Also Recommend