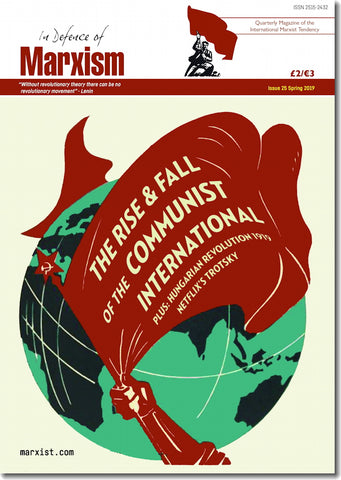 In Defence of Marxism Issue 25 (Spring 2019)
In Defence of Marxism is the English-language theoretical journal of the International Marxist Tendency.
Published at the New York offices with full-color interior!
Laid-out and edited in the UK.
In this issue:
The Rise and Fall of the Communist International Ted Grant
The Hungarian Soviet Republic of 1919: The Forgotten Revolution Alan Woods
Lies and Misrepresentation: Trotsky the Netflix Series Josh Holroyd
28 pages.
---
We Also Recommend