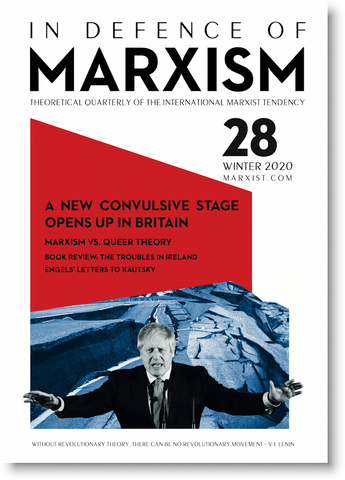 In Defence of Marxism Issue 28 (Winter 2020)
In Defence of Marxism is the English-language theoretical journal of the International Marxist Tendency.
Published at the New York offices with full-color interior!
Laid-out and edited in the UK.
In this issue:
Editorial - A New Convulsive Stage Opens Up in Britain

Marxism vs Queer Theory Yola Kipcak

Review: Common History, Common Struggle by Peter Hadden Ben Curry

Engels' Letters to Kautsky
56 pages. New 8.5" x 5.5" format.

---
We Also Recommend