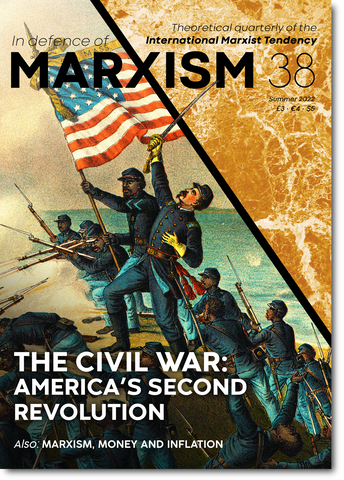 In Defence of Marxism Issue 38 (Summer 2022)
In Defence of Marxism is the English-language theoretical quarterly of the International Marxist Tendency.
Laid-out, edited, and published at the UK International offices with full-color interior!
In this issue:
Editorial: For Revolutionary Optimism! - Alan Woods
The Civil War: America's Second Revolution - John Peterson

Marxism, Money, & Inflation - Adam Booth

35 pages. 8 1/4" x 11 3/4" magazine format.
---
We Also Recommend