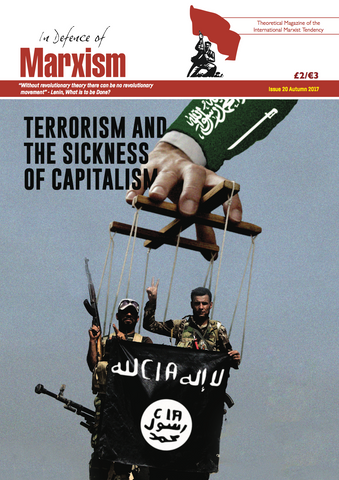 In Defence of Marxism Issue 20 (Autumn 2017)
In Defence of Marxism is the English-language theoretical journal of the International Marxist Tendency.
Published at the New York offices with full-color interior!
Laid-out and edited in the UK.
In this issue:
Terrorist Madness and the Sickness of Capitalism Alan Woods
The Scientific Revolution and Materialist Philosophy Ben Curry
The Marxist Theory of Rent Rob Sewell
28 pages.
---
We Also Recommend