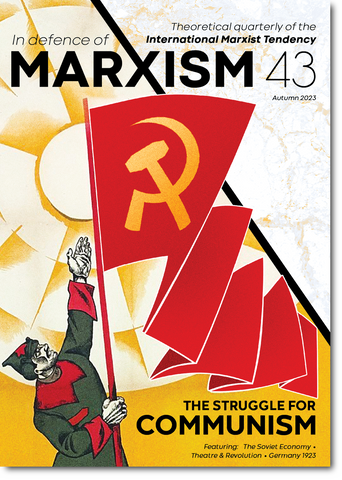 In Defence of Marxism Issue 43 (Autumn 2023)
In Defence of Marxism is the English-language theoretical quarterly of the International Marxist Tendency.
This issue: The Struggle for Communism
The Soviet Economy: How it worked and how it didn't by Adam Booth
Theatre and revolution: The life and legacy of Konstantin Stanislavski by Nelson Wan
The German catastrophe of 1923 by Tatjana Pinetski
Laid-out, edited, and published at the UK International offices with full-color interior!
35 pages. 8 1/4" x 11 3/4" magazine format.
---
We Also Recommend