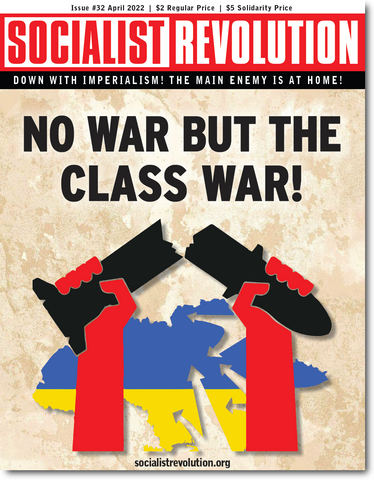 Socialist Revolution Magazine Issue 32
Socialist Revolution is the official newspaper of the International Marxist Tendency in the US. It is published eight times a year. In it you will find the latest news and analysis from a Marxist perspective on national, international, labor, and theoretical issues.
Issue 32 is titled "No War But Class War!" and features analysis of NATO's role in stoking imperialist competition with Russia, the current world economic crisis, the newly elected leadership of the Teamsters Union, capitalism and mental health, and much more!
Buy a sample copy to check it out for yourself!
(Due to postage costs, this item only available for US addresses.)
---
We Also Recommend