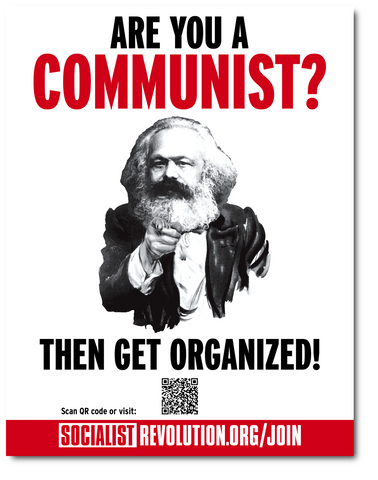 "Are You A Communist? Then Get Organized!" Poster
Help spread the word about communism! With millions drawing revolutionary conclusions, there's never been a better time to raise the banner of Socialist Revolution.
The QR code directs people to the Join form on the Socialist Revolution IMT website. Help us find more people who want to fight for communism! Select letter (8.5"x11"), ledger (11"x17"), or half sheet (5.5" x 8.5") in packs of 10, or in bundles of 100 which will be half-price.

---
We Also Recommend