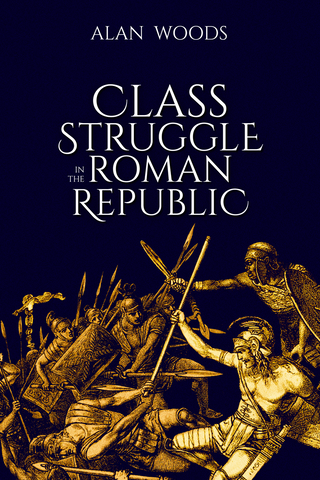 Class Struggle in the Roman Republic (E-BOOK)
Available in the following e-Book formats for use with Kindle, Nook, Android, and other e-Readers: EPUB, MOBI. Select the format you want from the drop-down menu!
"The Republic was dying on its feet because its social basis had ceased to exist. This fact expressed itself in continuous political crises and convulsions in the capital, party strife, revolutions and counter-revolutions."

In the first complete Marxist history of the Roman Republic, Alan Woods provides a gripping and accessible analysis of the titanic struggles that shaped the Roman world, and continue to resonate today.

Spanning more than a thousand years of development, the book delves into the fundamental processes which gave rise to the emergence of Rome as an imperial power, the crisis of the Late Republic and the rise of the Caesars. It also features additional material by the author on the eventual decline of the Roman Empire and the Marxist theory of the state.

This book offers a treasure trove of history and theory for any reader.
280 Pages
Wellred Books 2023

ISBN: 9781913026868
---
We Also Recommend