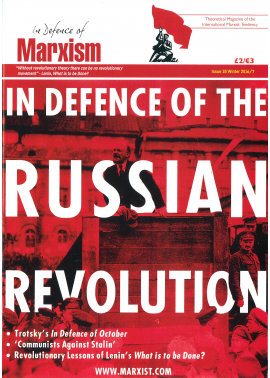 In Defence of Marxism Issue 18 (Winter 2016-17)
In Defence of Marxism is the English-language theoretical journal of the International Marxist Tendency.
Published at the New York offices with full-color interior!
In this issue:
Introduction: In Defense of the Russian Revolution by Rob Sewell
In Defense of October by Leon Trotsky
Communists Again Stalin: New Preface by Alan Woods
The Revolutionary Lessons of Lenin's What Is To Be Done? by Rob Sewell
28 pages.
---
We Also Recommend