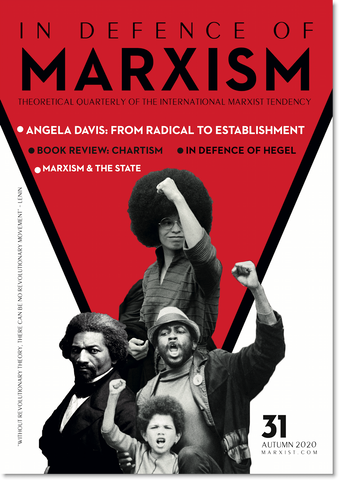 In Defence of Marxism Issue 31 (Autumn 2020)
In Defence of Marxism is the English-language theoretical journal of the International Marxist Tendency.
Published at the New York offices with full-color interior!
Laid-out and edited in the UK.
In this issue:
Editorial: The Coming Revolutionary Crisis

Angela Davis: From Radical to Establishment - Fiona Lali

Book Review: The Chartist Revolution by Rob Sewell - Josh Holroyd
In Defence of Hegel - Hamid Alizadeh
Marxism & the State, Part II - Alan Woods
56 pages. New 8.5" x 5.5" format.

---
We Also Recommend