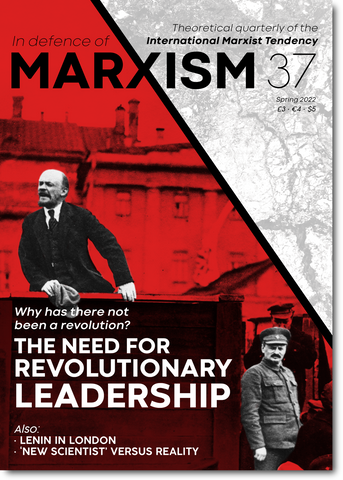 In Defence of Marxism Issue 37 (Spring 2022)
In Defence of Marxism is the English-language theoretical quarterly of the International Marxist Tendency.
Laid-out, edited, and published at the UK International offices with full-color interior!
In this issue:
Why Is There No Revolution? The Need for Revolutionary Leadership - Alan Woods

The Class, the Party and the Leadership (1940) – Leon Trotsky

Letter to the American Trotskyists (1929) - Leon Trotsky

New Scientist vs Reality – Joe Attard


Review: The Spark that Lit the Revolution: Lenin in London and the Politics that Changed the World - Rob Sewell

35 pages. 8 1/4" x 11 3/4" magazine format.
---
We Also Recommend