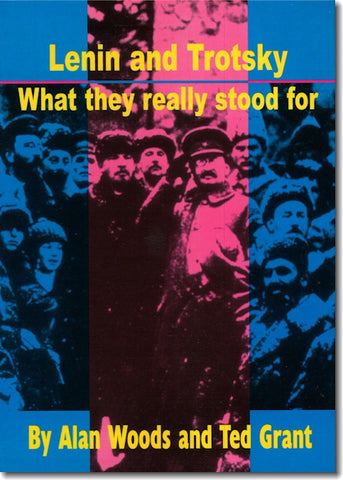 Lenin and Trotsky: What They Really Stood For
The ideas of Lenin and Trotsky are without doubt the most distorted and slandered in history. For more than 80 years an onslaught from the apologists of capitalism has attempted to present their ideas - Bolshevism - as both totalitarian and utopian. An entire industry was developed to equate the crimes of Stalinism with the regime of workers' democracy that existed under Lenin and Trotsky.
It is now more than thirty years since the publication of the first edition of this work, written as a reply to Monty Johnstone, a leading theoretician of the Communist Party of Great Britain. Johnstone had published a reappraisal of Leon Trotsky in the Young Communist League's journal Cogito at the end of 1968. Alan Woods and Ted Grant used the opportunity to write a detailed reply, explaining the real relationship between the ideas of Lenin and Trotsky.
This was no academic exercise. It was written as an appeal to the ranks of the Communist Party and the Young Communist League to rediscover the truth about Trotsky and return to the original revolutionary program of Lenin. Also included in this new edition is Monty Johnstone's original Cogito article, as well as further material on Lenin's struggle with Stalin in the last month of his political life.
By Ted Grant and Alan Woods, with a foreword by Trotsky's grandson, Vsievolod Volkov.
221 pages. 
---
We Also Recommend