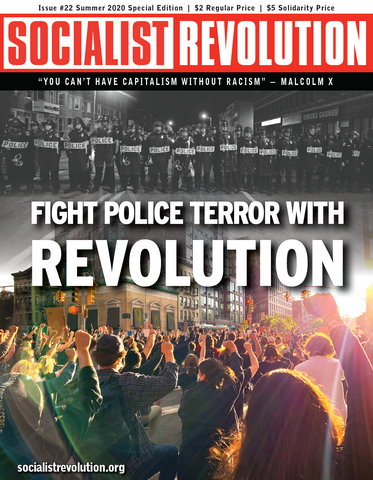 Socialist Revolution Magazine Issue 22
Socialist Revolution is the official newspaper of the International Marxist Tendency in the US. It is published eight times a year. In it you will find the latest news and analysis from a Marxist perspective on national, international, labor, and theoretical issues.
Issue 22: Fight Police Terror with Socialist Revolution

Special issue providing a socialist analysis and perspectives on the inspiring insurrectionary movement that has spread to thousands of cities around the country and across the world. How did the brutal murder of George Floyd spark this uprising? What role do police play under capitalism? What will it take to abolish this institution?
Buy a sample copy to check it out for yourself! 
(Due to postage costs, this is only available for US addresses)
---
We Also Recommend