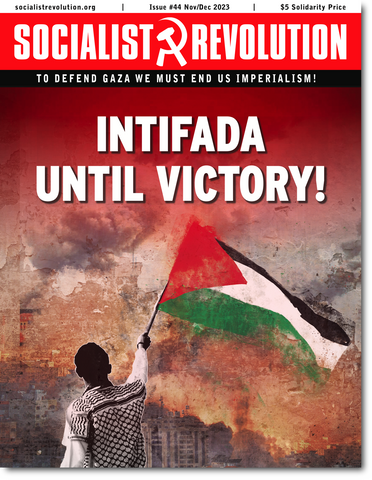 Socialist Revolution Magazine Issue 44
Socialist Revolution is the official newspaper of the International Marxist Tendency in the US. It is published ten times a year. In it you will find the latest news and analysis from a Marxist perspective on national, international, labor, and theoretical issues.
Issue 43 is titled "Intifada Until Victory" and includes reports from communists in the defend Gaza rallies, The Communist Alternative to the Failed Two-State Solution, How to Be an Effective Communist at a Protest, shutting down TPUSA on campus at Arizona State, and more!

Buy a sample copy to check it out for yourself!
---
We Also Recommend