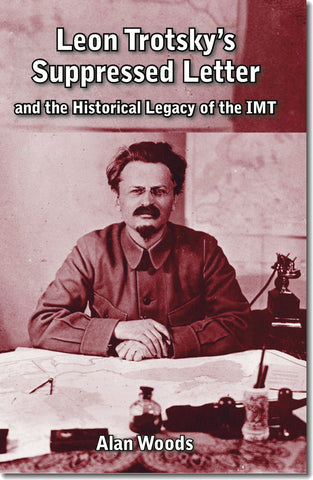 Leon Trotsky's Suppressed Letter and the Historical Legacy of the IMT
It is a well-known fact that accident can play a considerable role in both history and the lives of individuals.
In this text, Alan Woods explains the extraordinary fate of a single letter, written by Leon Trotsky in 1938 and addressed to the Workers' International League of Great Britain, which was the direct and lineal ancestor of the present-day International Marxist Tendency. This letter has not seen the light of day for eight decades. Now, however, by an extraordinary turn of events, the missing letter has been returned to its rightful owners. It resembles one of the more unlikely episodes in one of the detective series that frequently appear on our television screens. And like all good detective stories, this one ends by pointing an accusing finger at those who have been responsible for a crime: the crime of attempting to falsify history. In his letter, Trotsky congratulates the comrades for obtaining a printing press and for their "excellent introduction" to his recently published article, "Lessons of Spain: The Last Warning."
Ralph Lee and Ted Grant's introduction to "Lessons of Spain" is also included herein.
By Alan Woods
40 pages.
---
We Also Recommend