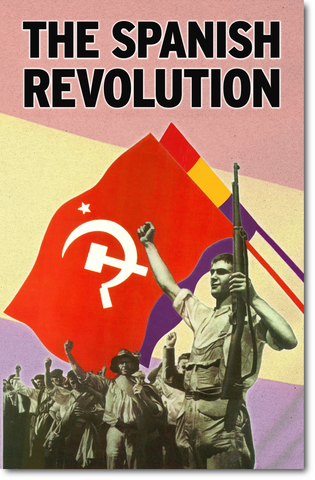 The Spanish Revolution
In 1931, after the sweeping victory of the Socialist Party and other pro-Republican political forces at the polls, the Spanish Republic was declared. This was to usher in an inspiring revolutionary period that lasted nearly a decade. Every political tendency: reformism, Republicanism, Stalinism, centrism, anarchism, and Marxism were put to the test in the struggle against fascism.
In the words of Leon Trotsky, the Spanish workers, with their courage and determination, could have taken power ten times! What they lacked was a far-sighted, revolutionary leadership capable of harnessing that enormous energy in the direction of socialism.
These events were followed closely by Marxists like Leon Trotsky and Ted Grant. In the article The Lessons of Spain: The Last Warning (1937), Trotsky takes up the various reformist political tendencies present in Spain, particularly Stalinism and anarchism, and points the way forward to the victory of the socialist revolution. Also contained in this booklet is The Spanish Revolution 1931–37 (1973) by Ted Grant, which looks back at the lessons of the revolution in the 1930s and draws out the critical lessons and parallels for the revolutionary upsurge that toppled the Franco dictatorship in the 1970s. By learning from this rich historical experience, today's revolutionaries will be able to assure the victory of the working class in the years ahead.
63 pages.
By Ted Grant and Leon Trotsky.
---
We Also Recommend