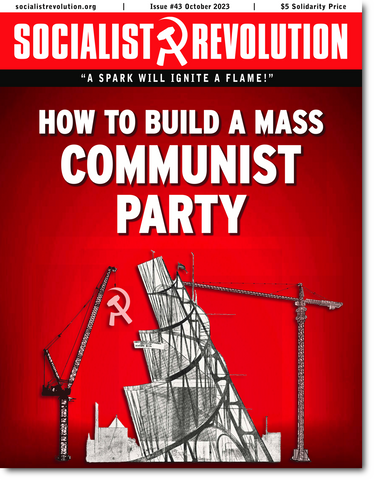 Socialist Revolution Magazine Issue 43
Socialist Revolution is the official newspaper of the International Marxist Tendency in the US. It is published ten times a year. In it you will find the latest news and analysis from a Marxist perspective on national, international, labor, and theoretical issues.
Issue 43 is titled "How to Build a Mass Communist Party" and includes messages and reports from the new American communists, How to Convince Someone to Join the Movement, What Could a Communist Future Look Like?, an analysis of the UAW strike, a classic appeal from Lenin on the revolutionary press, and more!

Buy a sample copy to check it out for yourself!
---
We Also Recommend